What is MIPS?
MIPS is an attractive trade fair for
International buyers and investors
where you can benefit from the support of all our collaborators
---
Nowadays, Building and Residential Tourism
is the most important industry in the Costa del Sol,
considered as a secondary sector and that only benefits a few.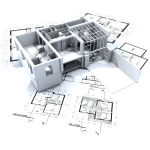 MIPS wants to contribute in the awareness-raising to value this sector in a more realistic manner. Since there are many sectors involved, specially those of service providers once the real estate development is over.
New  architectonic  designs , technological  innovation , energetic  efficiency  and environmental friendliness  will allow the sector to evolve towards a more competitive one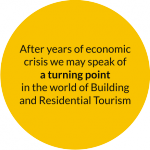 MARBELLA INTERNATIONAL PROPERTY SHOW 2015
The best 10 years start NOW!
After the great result of the celebration of the Marbella International Property Show in the last two years, the project actually goes on   growing up. Now with an  even more international scope, a showcase of short and  mid-term investments,  wonderful opportunities  and a focus on creating employment, tourism and sustainability
Promoting foreign investment during the next 10 years must be a priority in order to generate wealth in our community. This, by means of tourism and employment generation in this sector, which represented a 12% of the Gross Domestic Product in the province of Málaga in the last tax year.
Both public and private sectors need to walk hand in hand to stimulate the development of the economy, by offering quality services. So, sustainable construction . directed to residential tourism is theconstrucción sostenible dirigida al turismo residencial es el motor of Andalucia industry.